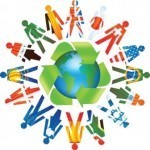 Protecting Our Environment
Through our agreement with FTI, we comply with all packaging regulations. Please visit FTI to learn more about the regulations for companies that produce, import or sell packaged goods.
We understand our role and responsibility as a qualified producer of plastic products. We use state of the art air filters for green initiatives and recycle all possible spillage material.
Supporting Multicultural Workplace
About 40% of the Akriform team represents nationalities outside of Scandinavia.  We respect and support our multicultural environment; likewise, we convey the same morals and values to our customers around the world.