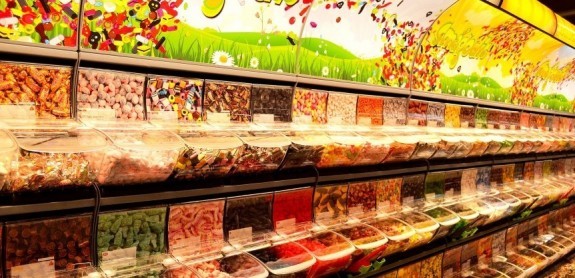 Akriform customers are reporting a 10% to 30% increase in sales when switching to an Akriform bulk merchandising solution.
Increase Impulse Shopping
The Global Association for Marketing at Retail reports that in 2012, more than ¾ of the purchasing decisions were made in store. With impulse shopping determining 76% of in-store purchases, it is crucial to engage the customer and strengthen the shopping experience. Akriform's bulk merchandising solutions are designed to create the ultimate shopping experience.
Drive Sales & Optimize Retail Space
We work hard to understand the retailer, the brand and the desired goals. From the bin to a complete "shop-in-shop" fixture solution we are a "one-stop-shop." We create bulk merchandising solutions to meet both the store concept requirements and the specific needs of the product group. Our relationship with fixture suppliers and distributors offers endless possibilities.
The Akriform bulk bin solutions have been tested and proven around the world to drive sales, minimize operational cost, improve store presentation and optimize retail space. Our plastic dispensers service a variety of bulk food categories including; confectionery, nuts, coffee, tea, dried fruits, grains, pasta, beans, cereals and pet food.