Knockdown Gondola Displays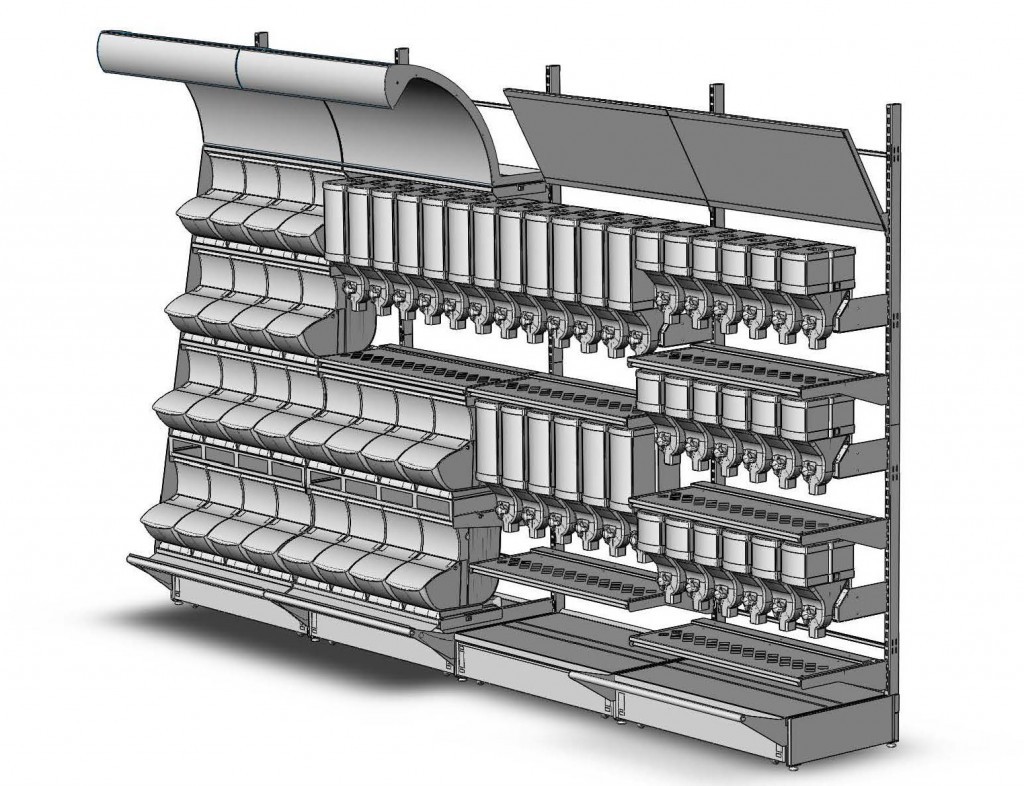 The Knockdown Gondola Display solution is named after the characteristics of this type of bulk retailing display solution. It is built using standard gondola racks. These types are racks are common in grocery and retail stores.
The steel pieces of this display rack are not assembled. The steel display rack is delivered in easy-to-assemble pieces. The "knockdown" characteristic allows for multiple displays to fit per pallet, reducing freight charges when purchasing multiple displays. The display is sold in modular pieces that can be chosen to fit your specific needs.